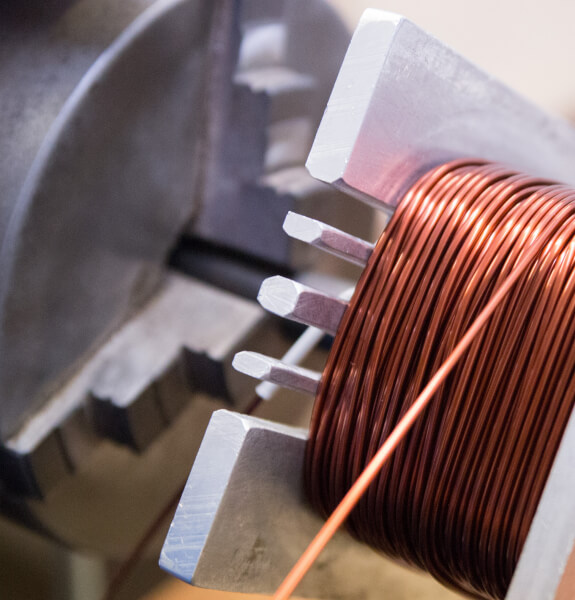 Copper coil being wound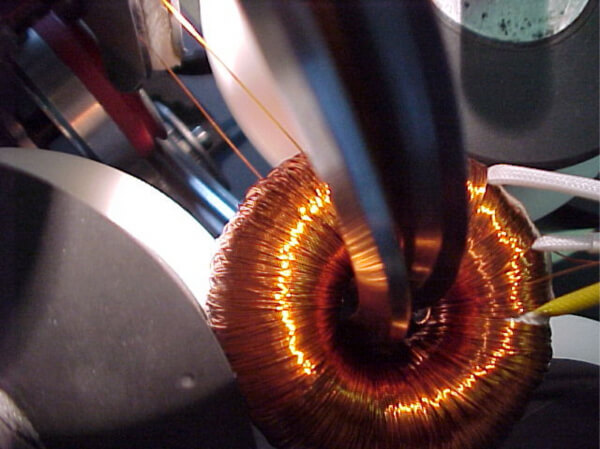 Toroidal transformer being wound
Why Choose GTC for Custom Power Transformers?
General Transformer Corporation has been in business for over 40 years. Our attention to detail starts during the design process. Our engineers will work with you to design the proper magnetic topology for your product. Our design and manufacturing capabilities, with or without NEMA style enclosures, include:
Whether it's small quantities or thousands, let us show what we can do for your company. We offer full engineering services and manufacture all of our transformers in Texas, USA!
Benefits of Choosing GTC for Your Custom Transformers
Experience and dedication: Our only business has been serving the custom transformer requirements of our customers since 1976.
Quality Assurance: Every single transformer we make is tested and inspected to assure it meets our customers' requirements and expectations. We aren't 100% perfect, but we're at least 99.97% and working hard to improve.
Range of products:  We're proud to be one of the few transformer manufacturers to produce standard EI laminated transformers, Ferroresonant Transformers, Controlled Ferros, and Toroidal Transformers.  We can provide the optimum solution for your specific application.
Custom Products:  Every part we make is custom designed to meet your specifications and requirements. "Almost right" isn't good enough for us, and it shouldn't be for you.
Made in the USA:  We proudly manufacture our product in our plant in Wylie, Texas.  A significant portion of our product is shipped around the world.  We retain complete control over our production processes and procedures, make top quality products at competitive prices, assure on-time deliveries, and provide American jobs.
Discover General Transformer for High Quality Custom Transformers and Inductors
General Transformer is dedicated to providing the highest quality products that meet your exact needs. Our experienced engineers will work closely with you to create custom transformers and inductors for your application. Learn about our custom transformers, custom inductors, and line conditioners to find the right powering solution for your product.
You can also call us at 972-442-1285, or contact us today to discuss your custom transformer application.