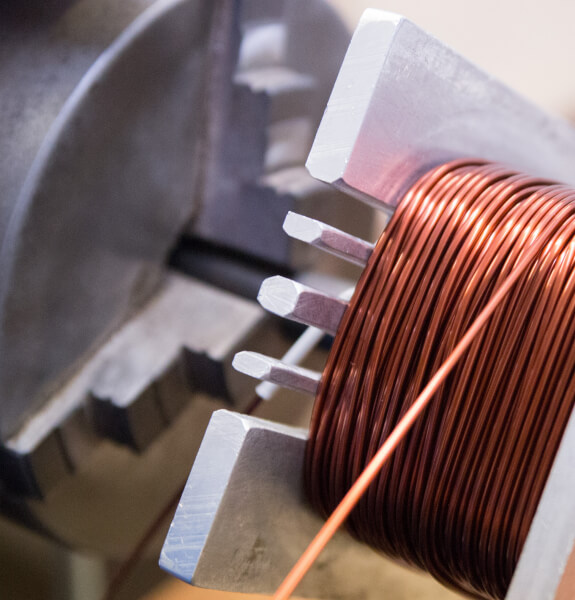 Copper coil being wound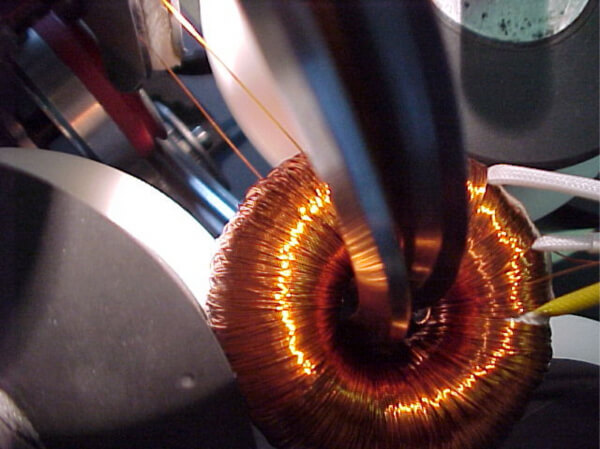 Toroidal transformer being wound
Why Choose GTC as your Custom Power Transformer Manufacturer?
When selecting a custom transformer manufacturer to create your power solution, quality and experience are non-negotiable. Since 1976, General Transformer Corporation has provided unparalleled service and high-quality power transformers made in America for a global market. GTC has the expertise and dedication to provide a custom power transformer that meets all specifications for any industrial application.
Whether it's small quantities or thousands, let us show you what we can do for your company. We offer full engineering services and manufacture all our transformers in Texas, USA!
High-Performance Custom Power Transformers Made in America
GTC is one of the top custom transformer manufacturers in the USA. "Almost right" isn't good enough for us, and it shouldn't be for you. None of our transformers are "off the shelf" as we are committed to creating custom solutions specific to your application. Our attention to detail starts during the design process as our engineers work with you to design the proper magnetic topology for your product. No aspect of your custom power transformer is ignored, from custom coils to housings and beyond. Our design and manufacturing capabilities, with or without NEMA-style enclosures, include:
All our custom transformers and inductors are manufactured in the USA from our plant in Wylie, Texas. We retain complete control over our production processes and procedures, make top-quality American-made products at competitive prices, assure on-time deliveries, and provide American jobs. We are one of the top transformer manufacturers in the USA, and a significant portion of our product is shipped around the world.
Comprehensive Quality Assurance for Every Custom Power Transformer
GTC is an ISO 9001:2015 certified custom transformer manufacturer. We always strive for zero product defects, employing rigorous quality assurance protocols for every order before shipping. Each part undergoes repeated inspections and tests throughout the manufacturing process to ensure your product is as close to perfect as possible.
We are constantly working to improve and optimize our quality procedures to provide the best custom power transformers available on the market. In addition to our quality assurance testing, we offer bar code serialization, equipment maintenance, and instrumentation controls while adhering to strict process guidelines.
For examples of GTC's uncompromising commitment to high-quality custom transformers, read our case studies and learn how we've supported clients on past orders.
Discover General Transformer for High-Quality Power Solutions
General Transformer is dedicated to providing high-quality products that meet your exact needs. We seek to build a lasting relationship with you, becoming your go-to American transformer manufacturer. To learn more about how our experienced engineers can assist you in designing and manufacturing a custom power transformer or inductor, contact us or call 972-442-1285 today. When you are ready to get started with your order, request a quote. Our highly trained team is standing by to discuss your custom transformer application.