Request a Quote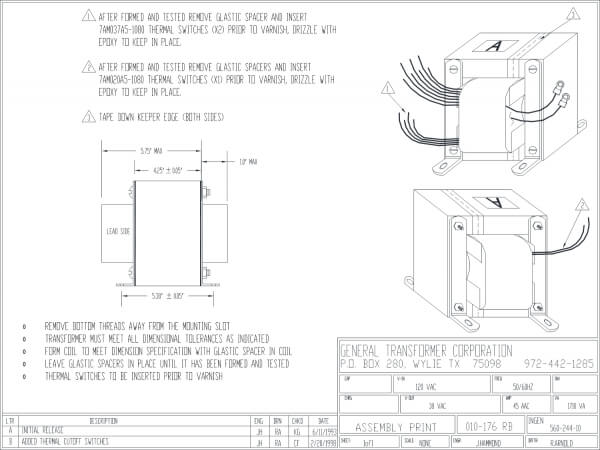 Custom transformer drawing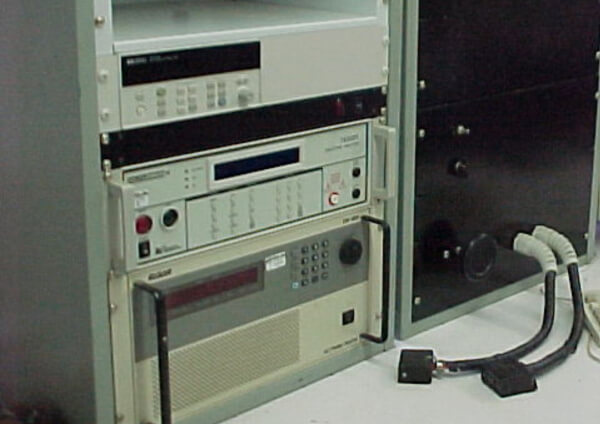 Transformer testing equipment
Quality Custom Transformers and Inductors
General Transformer Corporation will meet or exceed our customers' requirements for producing a quality transformer and inductor. Our objective is doing it right the first time, on time, every time. We aim to continue to improve the products we deliver by measuring performance indicators and always improving our organization's internal processes.
We're proud of our product quality, and proud to be ISO 9001 certified (click here to view our current certificate) 
Our Quality Standards
At General Transformer Corporation, we strive for zero product defects. To reach our quality standards, every part we make undergoes repeated inspections as it moves through the manufacturing process, and all are tested before shipment.
But at General, there's far more to quality than just making every product perfectly. Our objective is to meet your needs entirely and on time. Zero defects are just a part of that. We focus as well on the quality of our overall business relationships with customers, vendors, and employees.
That's why, since 1976, we've been proud to measure customer relationships in terms of decades, not months or numbers of orders. 
Optimum Design of Custom Transformers and Inductors
Does a transformer or inductor which is less than optimal for your application, but perfectly manufactured, fully meet your requirements? We don't think so, and neither should you. To us, quality doesn't just mean that a product is built correctly. It also means the product is just right, optimum, for your specific application.
It all starts with your inquiry, initiating a collaborative process through which we work together to determine your exact design requirements. Not what we have in stock, not what we've designed for someone else, but the design best suited to your needs. We will use our philosophy of Optimum Design to craft the best parts for your application.
Engineering is the art of compromise. We all know that if you want a higher performance car, for example, you'll be trading off fuel economy and cost for performance. That "just right" car for you requires compromise. Similarly, the design of even the simplest transformer requires trade-offs in parameters like efficiency, size, and cost.
That's where Optimum Design comes in. We'll work with you to determine exactly the best and most optimum design for your application.
Contact General Transformer Today for Custom Transformers and Inductors
It's all part of our broad approach to quality which keeps our customers coming back to us year after year, decade after decade. Let us show what we can do for you.
Contact us today to learn more about our high-quality custom transformers and inductors.