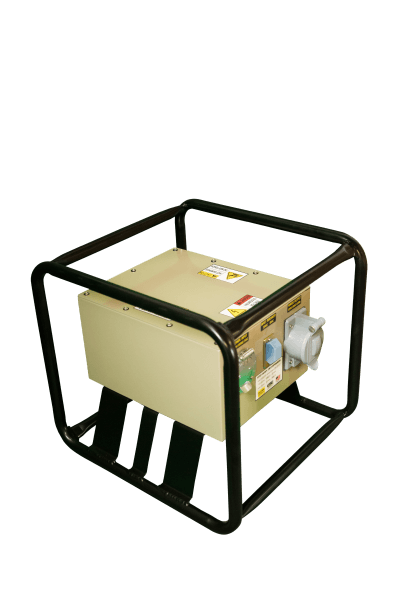 Outdoor step down transformer
with water proof connectors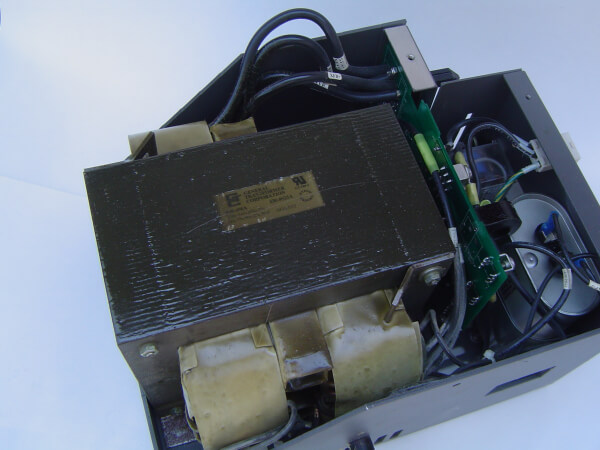 Ferroresonant CATV power supply
Industries Served
Custom transformers and inductors are frequently found in power circuit applications. From battery chargers or telecommunications, General Transformer designs and manufactures custom transformer and inductor solutions for a variety of industrial and commercial industries.
Expect the Best from Your Custom Transformer Manufacturer
For over 40 years, General Transformer Corporation has been manufacturing custom transformers for a wide array of industrial and commercial industries. With decades of experience, we strive for complete customer satisfaction. Our collaborative work ethic includes a design process that includes creating a custom designed transformer or inductor that meets your specific application requirements.
Other benefits from working with us on your next custom transformer project include:
Automation. We offer full engineering services with quick prototype delivery. We also offer bar code and part serialization services with data storage for as well as automated production testing with LABView Software.
Quality. As an ISO 9001 certified manufacturer, we adhere to a strict quality standards. These standards include guidelines for process, personnel, equipment maintenance, and instrumentation controls.
Quick Turnaround Times. Time is money. We carry a large stock of materials that enables us to deliver prototypes or finished products on time.

We also have the manufacturing capabilities to produce both small and large production runs. Multiple vendor relationships allow for quick deliveries for specialty parts.

Location. All manufacturing done in the USA. Our manufacturing facility is centrally located in the US for quick transit times.
Customer Relationships. For over 40 years we have built long-lasting relationships with our valued customers. We are ready to work with you and exceed all expectations.
Work with a transformer manufacturer that understands the unique needs of custom design and engineering. Contact us to discuss your custom transformer needs or request a quote today.
Since 1976, General Transformer Corporation has been helping customers solve powering problems in the following industries:
Telecommunications
Aerospace & Defense
Oil and Gas
Military
Industrial  
Audio Equipment
Alternative Energy
Capabilities of General Transformer
All of our transformers and inductors are custom designed to your specifications. We work closely with you to understand your needs and, through this collaboration, we manufacture a custom product with an optimum design for your specific requirement.
We have decades of experience creating cost-effective, custom solutions for customers in a wide range of industries. With our extensive testing and quality standards, you can be confident that your custom transformer or inductor will meet your performance needs. 
Learn More About General Transformer's Custom Transformers and Inductors
General Transformer works with our customers to provide you with the highest quality, most efficient products, no matter how simple or complex your application or industry. We want to add yours to our list. Discover our custom transformers, custom inductors, and line conditioners to find the right powering solution for your application. Find out how Genral Transformer will exceed your expectations for producing a quality transformer and inductor.