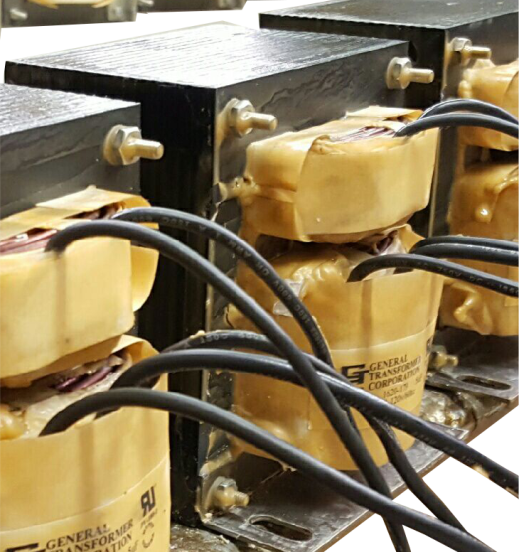 ferroresonant transformer designs are matched specifically for every customer battery charger, allowing for an ideal charge curve with every charge. The durability and dependability of custom ferroresonant transformer battery chargers remain unmatched.
Ferroresonant Battery Charger Advantages
In addition to enhanced reliability, custom ferroresonant battery charger advantages include:
Inherit current limiting
Provides control of output without sensitive electronics
Longevity
Durability
Available in single phase and three phase AC line voltage
Discuss Your Transformer Battery Charger Needs with Us Today
As an innovative custom transformer manufacturer, General Transformer Corporation has the experience and quality assurance you can trust for your next ferroresonant battery charger.
Send us your ferroresonant battery charger requirements or contact us today.